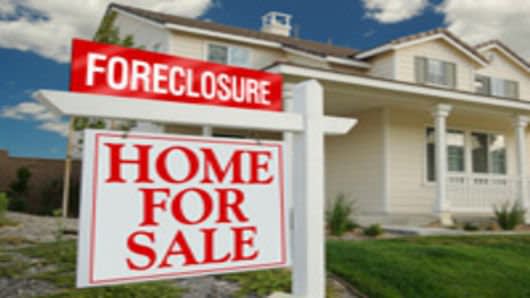 The Bank foreclosed on me illegally. What can I do?
July 22, 2019
The Financial Crisis and the mortgage abuse that created it are not that far behind us. A dozen or so years ago, Banks ruined our economy and ruined peoples' lives by targeting people and tricking them into loans they couldn't afford, collecting predatory loan payments from them, and then forcing them into a wrongful foreclosure.
A few years into the financial crisis, we saw the foreclosure crisis, where sub-prime lenders who had packaged mortgages into toxic debt tried to collect on the loans by forcing homes into foreclosure, often without any regard for the laws and processes in place that were intended to protect homeowners and ensure a homeowner really was in default before the bank took their house.
Today, you'd be surprised how little has changed. I represent and have represented clients who come to me because the bank foreclosed on their home even when they were current on payments. Or the bank filed for foreclosure but didn't have the note or allonges to prove their standing to foreclose. I've seen cases where the banks filed for foreclosure on a house that didn't even have a mortgage. And I've seen cases where the banks flat-out lied to people about having to default on their mortgage before they can apply for a loan modification.
Many of my clients come to me knowing the bank has done something wrong, but they aren't quite sure how to fight back. Others don't even realize that what the bank is doing is illegal and that they can file a lawsuit against the bank to put a stop to it.
But what hardly any homeowners realize is that in New Mexico, you can countersue a bank for wrongful foreclosure and mortgage abuse. That means you can turn the lawsuit on its head--going from defense to offense--and file a lawsuit directly against the bank for violating your rights. Claims include violations of:
New Mexico's Home Loan Protection Act

the Real Estate Settlement Procedures Act

the Truth in Lending Act

New Mexico's Unfair Trade Practices Act

Breach of Contract

Bad Faith (Breach of Covenant of Good Faith and Fair Dealing)
But suing some of the richest, most powerful institutions on the planet isn't easy. There are not many lawyers in New Mexico who are willing and able to take on the banks for mortgage abuse or wrongful foreclosure. And there are very few who are willing to do so and come out successful. That's why if you are the victim of wrongful foreclosure or mortgage abuse, you need a smart, hard-working, honest lawyer who will take the fight to the bank and protect you from the bank's wrongful conduct and get you compensation.
Holmes law firm sues banks and countersues banks who commit wrongful foreclosure. We have a proven track-record, and we've collected millions of dollars on behalf of our clients.
If you've been the victim of bank fraud, mortgage abuse, or wrongful foreclosure, contact Holmes Law Firm for a free consultation and to find out if we think you have a case. If we take you on as a client, we'll fight hard against the banks and turn the tide against them. And as always, there's no money up front and there's no fee unless we win.